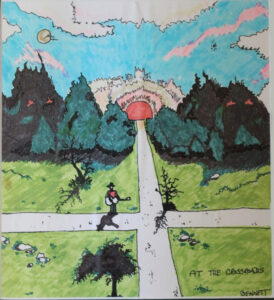 The guitar has provided me with an outlet to express myself creatively in a way that very few instruments can.  I have spent many-a-night in a hotel room with only a guitar to keep me company.  I have made many lifelong friendships with people from around the world – all through our mutual connection.  Music is an immensely rewarding study and the guitar is an especially good instrument  to begin with.
Call me today and let's talk about setting up your guitar lessons today!  I will answer all of your questions and am willing to offer some flexibility.
Jim is a natural at teaching guitar. He effectively teaches the fundamentals while incorporating them into songs you like to play. It is a bonus that he has an in depth knowledge of the history of blues and rock and roll. It is quite entertaining to learn where it all came from.
Martha P.